Watch
Your goal is to love someone as hard as you can for 5 minutes.
Anonymous asked: come on. i wasnt a jerk for leaving if youd cut your hair. if you had the pink bits then though i wouldve stayed.
"This is it, you find people who don't make you jump through hoops and you..."
If you love them, leave them to die
I've been a little preoccupied with a see-saw of emotions lately and nothing I've been doing is helping…it could be because all I've been doing is not dealing with this pandora's box of feelings, staying in wrecked with cabin fever and listening to fucking Bon Iver on repeat. Is this about a boy? Of course it's about a boy. It's always about a bloody...
What's the word that's burning in your heart?
I apologize for my absence: my life had been temporarily consumed by work, love and other disasters. In truth I didn't think I would take this blog very far, given my attention span akin to a park squirrel so let's just celebrate the fact that I haven't forgotten my tumblr account password just yet. How was the beginning of 2012 for you? Mine was spent with home made cous cous...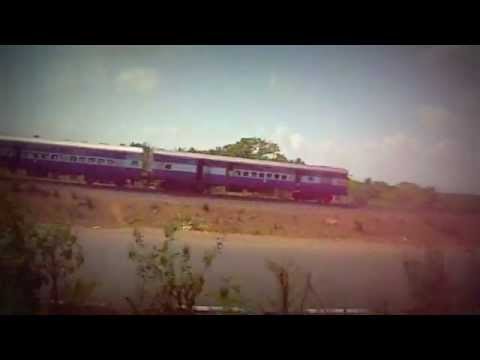 The one where my flatmate's girlfriend nearly gets...
So I've been away for a while largely because of this terrible sickness. My medication's adverse effects include excitation and mental confusion so Imma just go ahead and blame my crippling laziness on it. The disease has also reduced me to violent hacking - I swear yesterday a little bit of my lung fell out of my mouth. As a result, I've had to re-schedule dates because the only...
"@synecdoched: @omgitsjosie I just found out that Caesar, in all likelihood,..."
– Great. So apparently my clever hamster likes eating his own poop. Meh - I guess this means I can start feeding him less food then.
Watch
This short clip pretty much sums up what it's like to live in the 2 Guys, A Girl and A Pet Hamster house. In case you missed it, that's a video of the former flatmate sawing a plank of wood in the living room as the rest of the boys watch a guitar solo demo too loudly on the TV. This all took place on my first night in the apartment. And yes, it's too late to move out now.
Sorry you didn't attend my Halloween party I...
Feeling mildly obligated to do a quick update because I haven't posted in a while. As it is almost 2 am, please expect the quality of this post to be more mediocre than it usually gets. I'd like to think The Human Centipede 3 themed Halloween party I threw almost a success. Not quite an almost 200 attendee-esque bash like the last time but there were no casualties save for the...
cosmo sex tip #666
rappinpicard: when he's least expecting it, carve a pentagram in his chest and begin summoning satan
I'm a mouse, duh!
Halloween is the one time a year a girl gets to dress like a complete slut and no other girls can say anything about it. Not that I'm going to be dressed as a hooker - if anything, I'm more like a classy prostitute. The kind that would hang outside of INSEAD with a book. Three years ago, I dressed up as the Afghan Girl, with my National Geographic frame in tow. I found out that...
All I need in this life of Sin
Because I have effectively made an enemy out of my liver and wallet, the usual weekend debauchery has been interrupted by this evening's Monopoly night, tomorrow's kiteflying and a Sunday mid-morning picnic date at the park with pate, cheese, ham, petite baguettes and strawberries. I'm a little scared because it really doesn't get any better does it? I might not have the...
Hungry Kids from Hungary
Today in the mad hi-jinks of 2 guys, A girl & A Pet Hamster, the boys and I clear the refridgerator out! Always an exciting adventure when you have flatmates that are irregular cooks with a non-existent nasal radar to bad smells. I'm no Monica Gellar and I have had my fair share of sick moments (the people I've lived with before can attest to this) but this…was pretty gross....
If your relationship is not on Facebook, it...
Mark Zuckerberg will never be able to comprehend the extent of disruption he caused when he created Facebook. Not because The Man has raped social media for all it's worth to sell you more things you don't need. It's because he single-handedly made being newly Single so much harder than it already is. Don't get me wrong, I don't think social media kills personal...
STAY YOUNG, GO DANCING
There really is nothing more therapeutic after a long week at work than a night out in a club so hip it hurts. Of course, nothing is also more painful than blowing through your money, determined to get pissed whilst listening to ass beats and watching ugly strangers hook up. Shit can get pretty bleak quick when you're single, at a club, and not a complete slut. The line between...
If you cut your hair, I'm breaking up with you.
Someone I dated said that once to me. Needless to say, we are no longer together. He was a jerk so I chopped my locks off anyway. I'm not usually one of those girls. Y'know, the kind who shaves their head post-break up. But I woke up this morning and decided to ctrl-xed my hair and dye it slightly blue. I intended for it to be purple but the nice lady who did it said it would fade...
You're the One for Me, Fatty!
Whether I like it or not, I guess I'm back into the shallow pool that is the local dating scene.The trouble when dating with a full time job? The opportunity for meeting people beyond your incestuous social circle is close to none. I just don't have the time to hang out in an indie record store or bookshop, trying to search for my soul mate who's also reading Kierkegaard. The...
Things I've Learnt: In the past 48 Hours
1. The shower stand is kinda broken which is why no one has been making the effort to place the shower head back in its clip. This joins the hairline crack in the bathroom sink and the sunken couch in the list of things that are only slightly destroyed in the house. 2. Don't leave left over egg tarts on the kitchen table. Because boys will only eat it 3 days after they'd seen it and...
The Kind of Fairy Tale You Shouldn't Be Telling...
It's been almost a month since I've moved in, and I'm still finding socks in places where they should never be discovered. This blog will detail my life as I trek my way through the treacherous mine field that is living in a boys' apartment. The pad is curious and quaint, a combination of persian throw rugs and slightly broken furniture - but anything with a past always...